Through the month of October, Furnishing Hope has invited interior designers to furnish and stage a wounded hero's home. These designers have shopped, coordinated, packed and installed their warrior's home. The challenge was… all this had to be done
in one week
!
Designer Sonya Zamora for SMSgt Underwood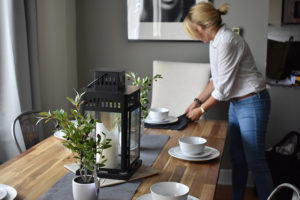 When asked why she joined Furnishing Hope's Designer Challenge Sonya replied "Our homes are so much more than a building. It's a place to be protected, renewed and nourished; a place where we create memories with our friends, loved ones, and hopefully strangers, where we, in return, share our blessings. Therefore, when this father (our wounded veteran) and mother, requested I focus on their child for this design challenge, I was touched to be able to do so. I wanted to ensure this little boy's bedroom, encompassed all we think little boys should have…a place to play, learn, grow, be inspired, have fun, feel comfortable, and, most of all, a place just to be his own, unique, beautiful self. Many times, the residential interiors I create are described as peaceful and serene; authentic and welcoming; comfortable. This is what I want to create for the wounded – whether mentally, emotionally or physically. It's a privilege to be able to help provide a basic human right that America stands upon, and serve the men and women that help protect these American rights."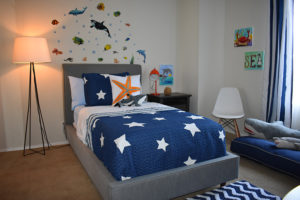 As Principal Designer of Fortune Design, LLC, Sonya Fortune Zamora brings over 20 years' experience working with clients comprised of world renowned businesses, high-end developers, and discerning clients in the commercial and residential arenas. Her unique background encompasses business, interior design and her passion to improve others' lives, translates to a leader that understands the importance of exacting details, budgets, solid efficiencies, creativity and compassion.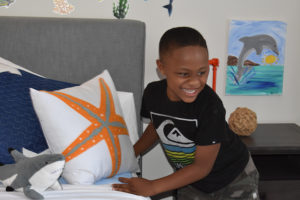 As an active member of ASID, Sonya is always at the forefront, whether continuing her education in codes or keeping abreast of the latest trends and technology. She is founder and co-founder of several organizations in the fields of child homelessness, community development and athletics.  An avid long-distance runner, whether running the Grand Canyon, racing 150 miles in Africa or enjoying multi-day wilderness races with her husband, she believes it important to remain connected with nature. As a classically trained chef and concert pianist, she enjoys entertaining others whenever the opportunity arises – where warm hospitality is prized above all else!
Senior Master Sergeant Christopher Underwood served in the United States Air Force for 22 years. He joined to serve his country and in pursuit of a higher education.  SMSgt Underwood served as a parachute Rigger, Training Manager and Human Resource Advisor in the US and Middle East.
A father and husband SMSgt Underwood is especially proud of his son Kingston. Kingston is 6 years old and autistic. His father refers to him as an AMAZING little boy. In the near future, SMSgt Underwood hopes to start a non-profit that works with autistic children from low to moderate income families.
When asked what it meant to have his home furnished he replied "It's a true blessing that won't be taken for granted. For Furnishing Hope to do this for us is Awesome. I'm very thankful and appreciative. I SALUTE…"​